The Executive Recruitment Industry Was Broken. That is Why Keynote Search Exists.
Our CEO, James Baker speaks on the executive search and recruitment industry and the Keynote Search difference.
In a market saturated by placement agencies that are focused on completing a hiring transaction, Keynote Search answers the question organizations are really asking: How do we find, fit, retain and achieve the peak performance of exceptional talent? Executive Search and Recruitment alone solves one problem – finding people. It doesn't solve the bigger challenges of productivity, engagement and performance. That is why we not only find the best candidates but we help them succeed and reach their peak performance with post-placement support that includes executive coaching and onboarding.
Keynote Search was built to address the weaknesses in traditional executive search and recruitment. Co-Founders James and Donna Baker relocated to Ottawa from London, England as part of a team to launch a global recruitment business in Ottawa. After achieving incredible success and spending more than a decade in the industry, they viewed the industry as broken. They were often at odds with the metric driven, non-human approach to the business. Recruitment and the people involved had become commoditized. This simply did not work for the Bakers, and thus Keynote Search was born!
They believe the emphasis should be on the people and this shared ideology is central to how Keynote Search came to be. We are dedicated to humanizing recruitment while enhancing our productivity and effectiveness with technology in order to focus on helping organizations succeed.
Holistic Approach
Keynote provides a holistic solution to talent acquisition and performance with the support mechanism required to accelerate integration, results, development, and retention.
Recruitment Re-engineered
We have re-engineered recruitment with the best processes around post placement support, executive coaching, team dynamics, engagement and development.
Executive Search
Keynote Search provides executive search solutions for small, mid-sized and large companies as well as non-profit organizations and crown corporations.
Celebrating 5 Years of Success!
We are proud to have celebrated our 5 year anniversary in September 2020! Learn more about our executive search and recruitment solutions.
Why Keynote Search?
The Keynote Search difference
Advanced Technology
At Keynote Search we expand our services beyond common recruiting methodologies. We combine the very best people in the recruitment business with cutting-edge technology, and enhanced screening techniques to find the right talent for your business. As part of our search we undertake extensive research to find top quality candidates, even those that may not be currently seeking new opportunities, and strategically market the company and opportunity to them. We utilize advanced technology to enhance the value of our human connections.
We Think Like Marketers
We take a modern, data-driven approach to finding and recruiting top talent compared to most in our industry. By undertaking an organizational analysis of our clients, conducting market research and multiple stakeholder consultations, we are able to thoroughly understand your business and cultivate compelling marketing strategies to reach qualified candidates. We leverage our expertise to not only market your role in a highly-personalized and targeted fashion, but also utilize effective and appropriate channels to attract qualified candidates.
Post-Placement Support Included with Every Placement.
We have created a collaborative and proprietary Post-Placement Integration Program to support the successful long-term performance of new executives.
Executive Coaching
We create a customized approach for each executive post-placement to develop, engage and optimize their performance. The objective of our coaching program is for executives to acquire, hone and maintain effective leadership skills and behaviours. This culminates in the development and execution of an action plan that is designed to assist the individual in maximizing their productivity and effectiveness.
Onboarding
We have developed a comprehensive onboarding process, delivered by industry experts, that focuses on successful integration and achieving optimal performance. This process is guided by continuous feedback from both the leadership team and the new executive to ensure that expectation alignment and communication serve as the foundation for the company's success.
Unique to the Industry
Our work is not done once a successful candidate is chosen. We support all of our executive placements with industry leading practices for quicker integration, accelerated results and meaningful long-term contributions. A structured process with a focus on providing objective support and advice for the successful integration of your new executive.
Meet our Co-Founder Donna Baker
Donna Baker leads our executive search practice and possesses over 15 years of experience in executive search and recruitment, with proven success with C-Suite roles. She has won numerous awards including a Forty Under 40 award and receiving Businesswoman of the Year in 2018 from the Women's Business Network. Learn more about Donna and her career.
Our Executive Recruitment Team
Our executive search services are executed by our hand-picked and experienced team of industry experts, using industry leading techniques and process. View our team member bios and learn more about their individual experience, roles, and career success.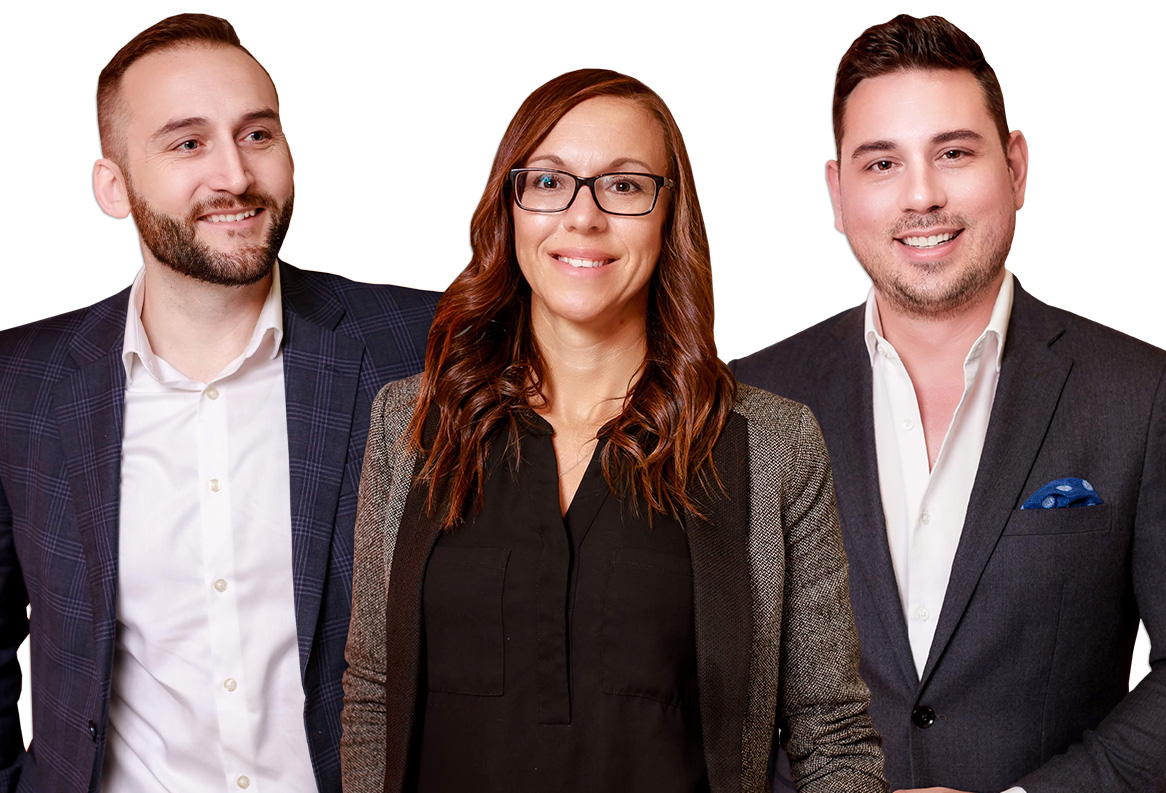 Testimonials
We are proud to work with some exceptional companies in a wide variety of industries.
It is so easy to get lost in the business, to the point where working on the business is sacrificed. Our experience with Keynote allowed us to achieve our goals without sacrifice. Their professionalism, knowledge and understanding of the market combined with the time taken to understand our objectives, made our expansion seamless. Their process took all of the guess work out of our hands which gave us the ability to move forward efficiently and effortlessly."
I was lucky enough to work with the Keynote team on several occasions. I appreciate the work they do and do very well. They find hundreds of potential candidates that can do the job, present the top candidates that they have thoroughly evaluated to fit within our company, and help to onboard and ensure their long-term success. I would strongly recommend using them to find the best person that will succeed.
Keynote took a keen interest in all facets of our organization to ensure they had a grasp on how a potential candidate could provide executive leadership, value and fit within our culture. They went above and beyond to market the opportunity to a targeted group of individuals that they had screened in-depth to ensure that an extremely impressive short-list of candidates was presented for review by the Board's Executive Search Committee.